North Georgia's & Western North Carolina's Green Builder
Patrick Construction inc.
Patrick Construction Inc. builds quiet, comfortable, energy efficient, low maintenance homes and commercial buildings. Our construction practices focus on indoor air quality, low maintenance exteriors, and energy efficient design and features. These "Green" construction practices minimize the impact of buildings on the environment and customers finances, no matter how large or small.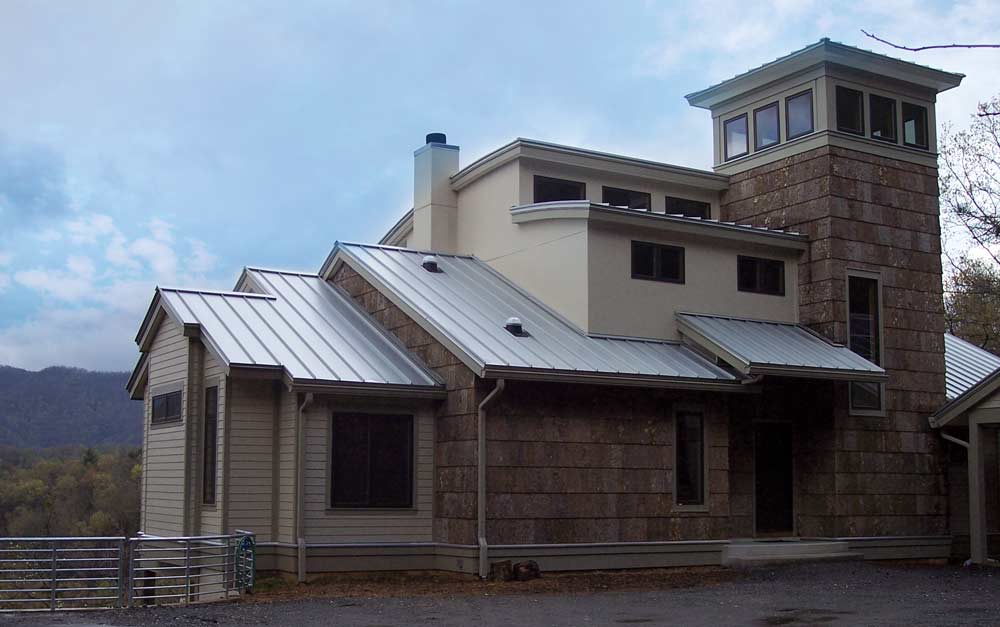 Areas We Serve
GEORGIA

Union County (Blairsville and Suches)

Fannin County (Blue Ridge, Morganton, and McCayesville)
Towns County (Young Harris and Hiawassee)
Gilmer County (Ellijay and East Ellijay)
White County (Helen and Cleveland)
Lumpkin County (Dahlonega)
Rabun County (Clayton)
NORTH CAROLINA
Clay County (Hayesville)

Cherokee County (Murphy, Ranger and Andrews)
Graham County (Topton)
Areas We Serve
GEORGIA

Union County (Blairsville and Suches)

Fannin County (Blue Ridge, Morganton, and McCayesville)
Towns County (Young Harris and Hiawassee)
Gilmer County (Ellijay and East Ellijay)
White County (Helen and Cleveland)
Lumpkin County (Dahlonega)
Rabun County (Clayton)
NORTH CAROLINA
Clay County (Hayesville)

Cherokee County (Murphy, Ranger and Andrews)
Graham County (Topton)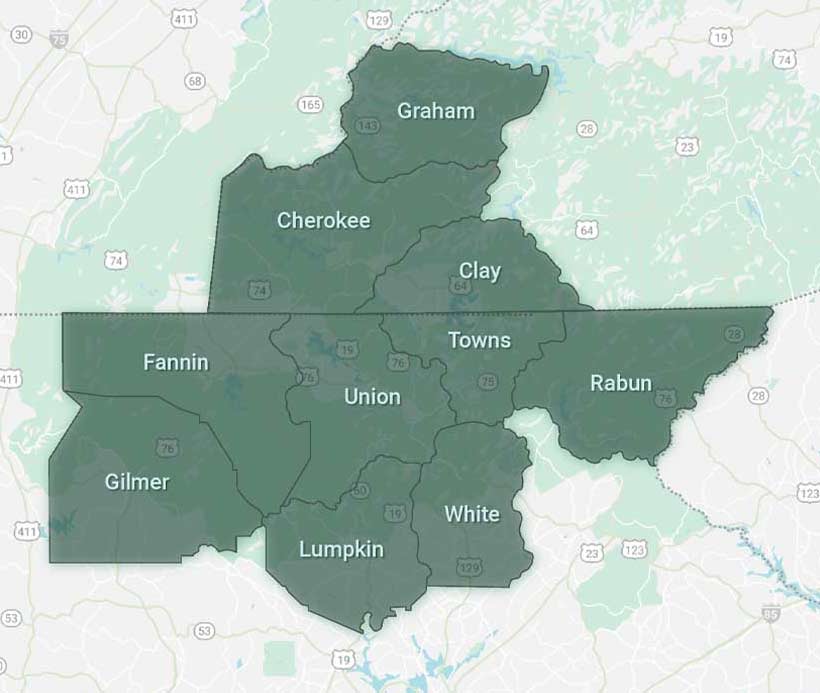 "We hired Patrick Construction after a neighbor highly recommended Solomon Patrick and his crew … Everyone  is friendly and polite, and really wants to please us.  It's a great Christian construction team, and we're very happy…"
– Dennis M
"We very highly recommend Patrick Construction.  They are honest, trustworthy and just nice folks.  The Patrick Construction crew was also absolutely a wonderful group of people.  You will not be disappointed at all if you choose Solomon Patrick to be your contractor; you will be  exceedingly happy…"
– Howard S
"We hired Patrick Construction to build our dream home.  Mr. Patrick and his crew are the best we've ever worked with. Solomon Patrick was professional, knowledgeable and extremely easy to work with.  His crew was first class and able to do very customized work such as old world plaster and hand hewn beams…"
– Bruderdog
"If you are looking to build a house, this is the company to call. Professional, honest, and great people. We have worked with Solomon Patrick on several homes and its always a pleasure!"
– Murphy Granite Outlet